What if there is only one? Entero is a set of lighting tools enabling architects and designers to create discrete but diverse lighting schemes, using only one luminaire type throughout the entire project. Any project.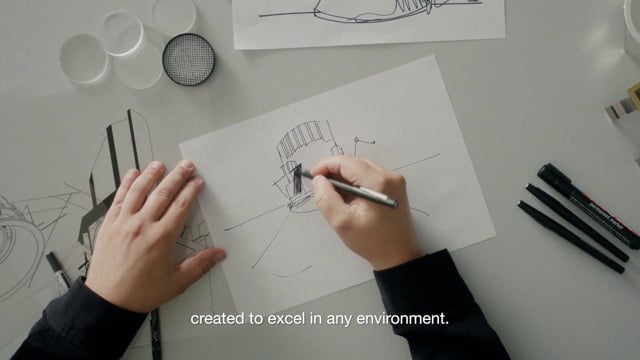 One for all
Entero is derived from the Spanish language and means "complete". It is thé most complete product family, created to excel in any environment. A full range of recessed downlights providing a solution for diverse lighting dilemmas. Any project type: retail, residential, public, hospitality, art… Any need. Any size. Anywhere.
Discover the full range
Superspot
To achieve the narrowest beam angle within the Entero range we enclose the small LED chip in the center of a lens, guiding the light into the desired direction. The result is a nicely delineated beam angle of 10° with a sharp cut-off, perfect to highlight the smallest objects.
Hybrid
Next to the superspot Entero uses hybrid optics for spot, medium and flood beam angles. Hybrid as the optical compartment combines a high-efficiency reflector with a small dome, serving as a mixing chamber to offer an optimal colour consistency. The hybrid optics allows for an easy interchangeability, completely toolfree.
Wallwash
Apart from the symmetrical beam angles, Entero also offers an asymmetrical curve for vertical illumination. The Bartenbach reflector inside the Entero wallwash is specifically designed for recessed downlights, creating a uniform effect on vertical surfaces together with some horizontal pathway lighting.
For all project types
Use it anywhere? Sure you can! Entero is a real all-rounder, not only due to its different sizes and finishing colours, also due to its light technical features and its variety in installation possibilities. Check the different spaces of our virtual Entero building for inspiration.
Check our Entero building
Inside Out
Entero is engineered to perfection, both for interior and exterior applications. It enables architects and designers to achieve style continuity throughout the entire project, applying the same clean sightlines and minimal appearance to damp locations, outside ceilings and cantilevers.
Discover the full range
Wallwash Bartenbach Technology
Next to the 4 symmetrical beam angles, Entero also offers wallwash optics for an even illumination of vertical surfaces. Making use of the patented Bartenbach optic, Entero wallwash succeeds in generating a perfectly uniform lit surface with a luminaire that is completely recessed into the ceiling. In the Entero philosophy, the wallwash version comes in different shapes, sizes and installation options, perfect to fit in any lighting project.
Read more
Led engine, the beating heart
Together with the optical compartment, the LED engine is the beating heart of the luminaire. That's why only the best is good enough to use within the Entero range. Throughout the range advanced Bridgelux LED engines are being used, delivering high performance, maximum efficacy and high-quality illumination. A colour consistency of 1 step MacAdam, Soft Dim and Tunable White are some of the key aspects that make this a strong heart.
Read more
One for all.
If your are aiming for consistency throughout your entire project, Entero provides a solution for all needs.
Small to large.
With diameters from 84mm to 122mm, Entero combines with different ceiling heights and lighting needs.
Exterior use.
Entero comes in a waterproof IP65 variant, perfect to extend the interior application outdoors.
Always the right light
Superspot, interchangeable hybrid optics, wallwash, precise and uniform illumination… there is a match for any need.
Smart connections.
All Entero luminaires offer a range of possibilities in the way of controlling the light. Be it to use in simple switch on-switch off settings, for dimmable sceneries or to manage everything from the Building Management System, solutions are available for both small and bigger installations.
Ceiling compatibility.
Entero is not only easy to use due to its infinite possibilities, its different installation options make it an easy to use lighting tool for lighting designers and specifiers also. Either with or without additional installation kit, Entero can be installed in several ceiling types as system ceilings, plasterboard ceilings, wood, concrete and even stretched ceilings.
Adjust the beam.
A range of light refining accessories is available to alter the light effect to the specific needs of the setting, and up to 2 accessories can be combined.
Health & warmth.
Entero comes in Tunable White and Soft Dim, combining functionality with a pleasant ambience, whilst positively impacting the circadian rhythm of its users.
The Entero brochure.
The Entero brochure gives you more insights on the technology and concept of the range. It also contains all technical specifications of the different Entero versions. Please fill out the form to start your download.
Please fill in the form and we will send you the requested publication via email.